Book listing on Amazon: https://www.amazon.com/dp/B08M8DBG7Q/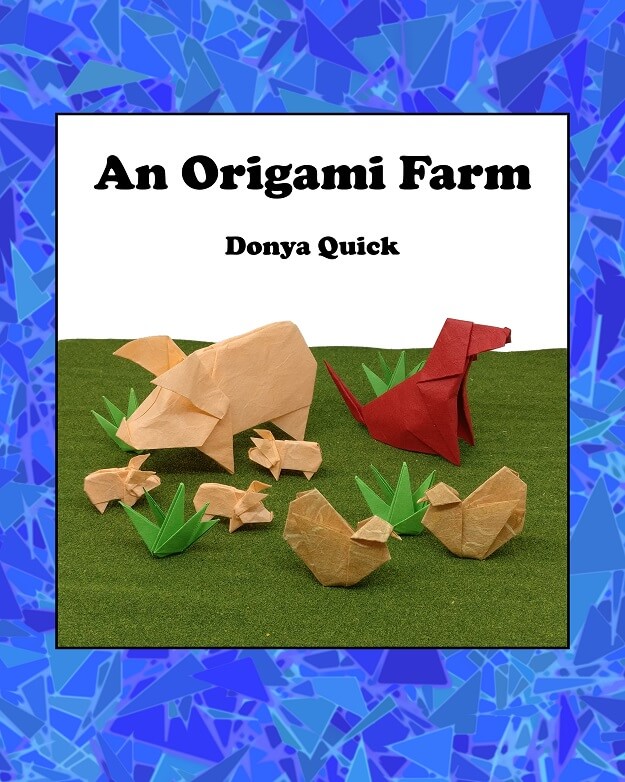 An Origami Farm is a book of my own origami designs released on Amazon in October, 2020. The book includes 29 designs in total and also includes information for making a few types of specialized folding materials like double tissue and tissue foil. The kindle version was specially formatted to have reflowable instructions.
Designs include: 10 chicken breeds, 12 other farm animals from dogs to sheep, a farmer, some plants, and some structures. Difficulties range from simple patterns that a beginner can fold to advanced models for ore experienced folders. All of the designs are possible to fold without any cutting and the majority are from squares. Every set of instructions is accompanied by a photo of the finished design using plain paper. Models made from fancier papers are also dotted around the book both individually and in scenes. Finally, the book includes information on types of paper for folding origami and instructions on how to make two folding materials that were used for many of the display models featured in the book: double tissue and tissue foil.
Some examples of the book's designs and diagramming-style: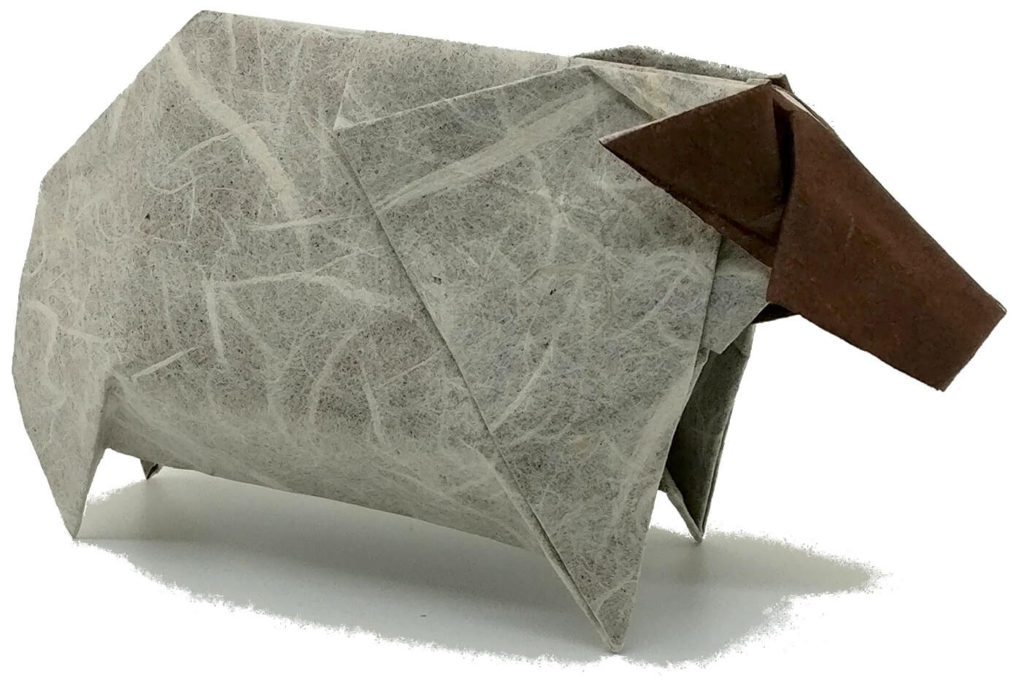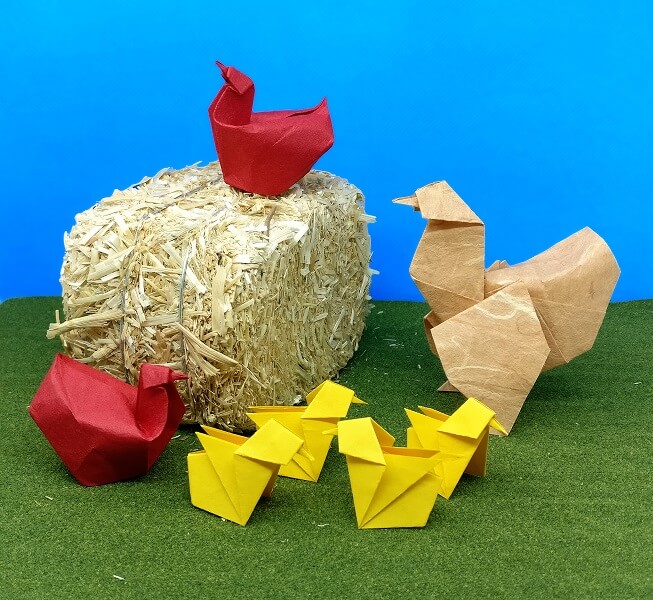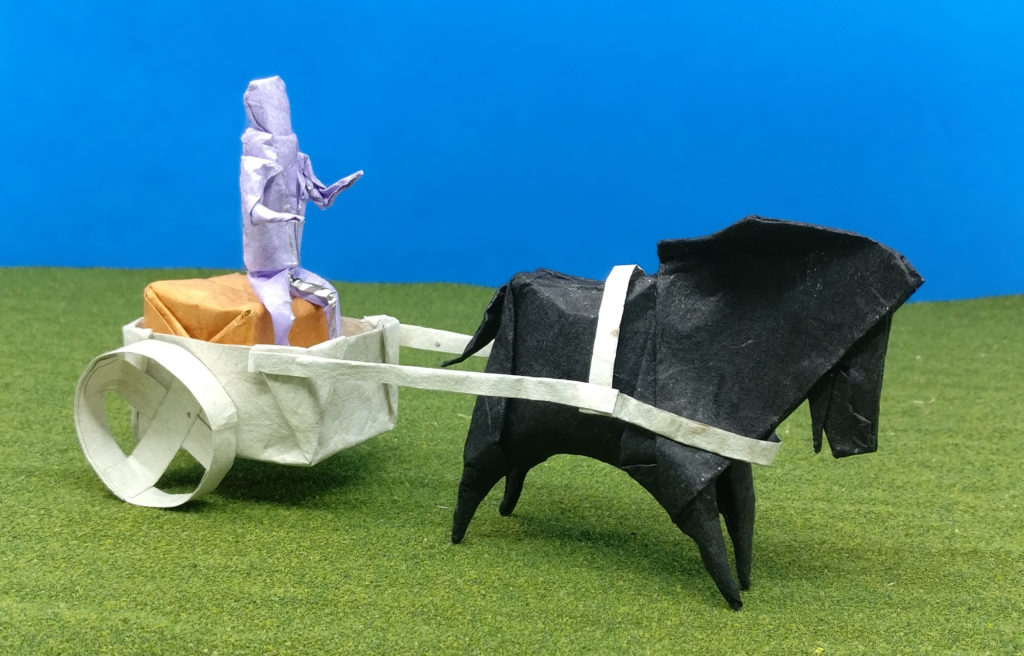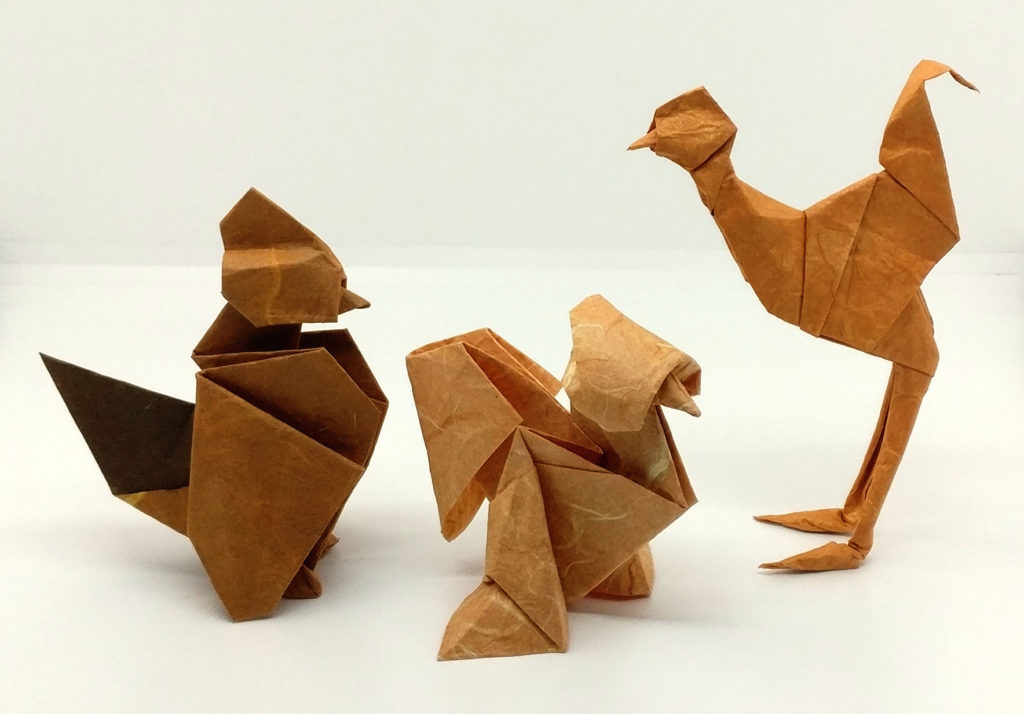 Complete Listing of Designs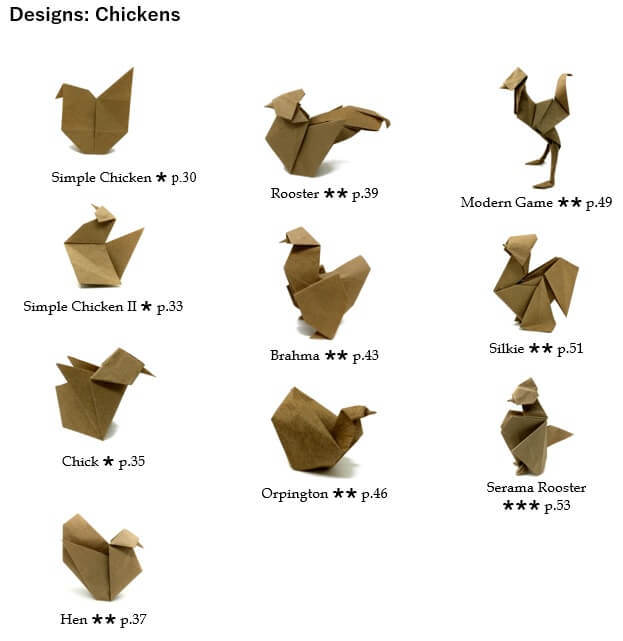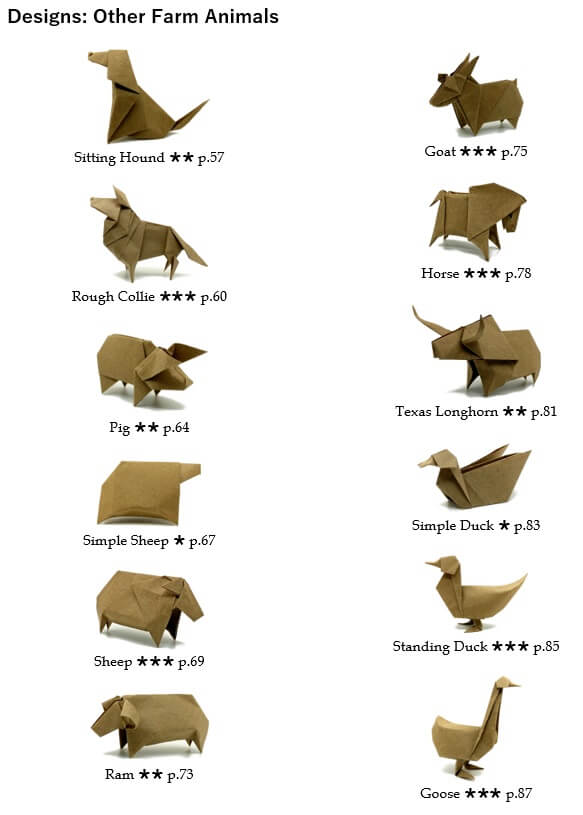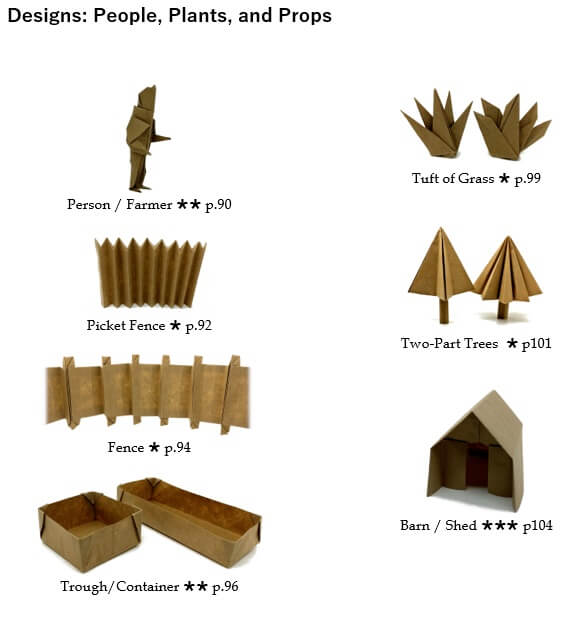 Recommended Papers
I have had good experiences with the following papers when folding bother my own designs and others' designs.
Regular Origami Paper
Aitoh brand papers – my preferred brand of origami paper in most cases because it is very thin and therefore works well for more complex models.
Double-sided unicolor paper 6in – thicker than the Aitoh papers, so be careful folding heavily layered areas. Finished models have a very satisfying hefty feel to them.
Other Types of Paper
I used the following papers to make many of the photographed models shown in the book. More advanced folders may wish to explore papers like these.