Last modified 05-September-2014
My Artwork on DeviantArt
Most of my artwork from the last 20 years is hosted on DeviantArt, although I haven't been updating it much lately (most of my artistic work in the last several years has been music-focused). Diagrams/tutorials for a number of my origami patterns are also posted there.
Examples of my work:
A collection of origami animals I designed and folded in 2020: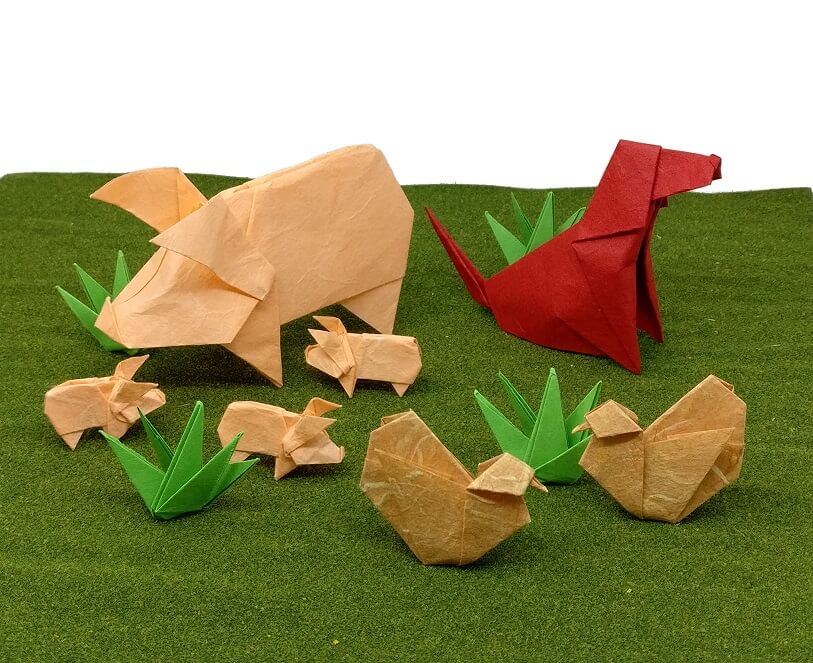 Origami hen, designed and folded by me.

"Cuttlefish in Blue," watercolor.

"The Multitasker," pen and markers.

Origami Parasaurolophus, designed and folded by me. Paper made by Anita Burrows.